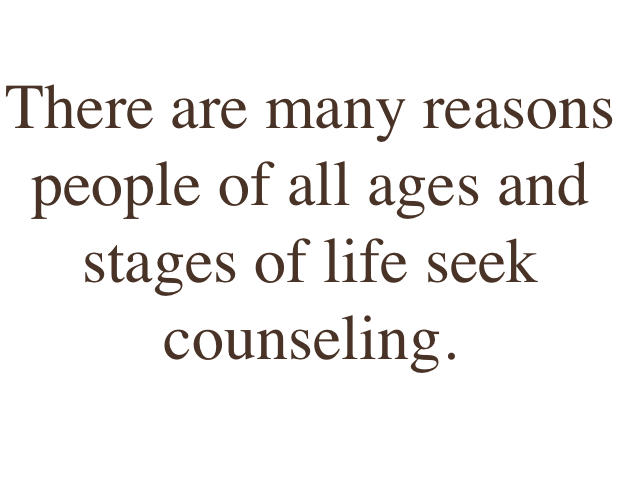 Sometimes sorting through life-changing decisions, unresolved past issues, family struggles or trauma recovery proves to be too much to handle alone.  Whatever your situation, I am dedicated to helping you achieve the emotional clarity necessary to reach your goals for mental wellness or professional and personal gain.
My own life experiences in the United States Army, in different sectors of the business world, as a husband and a father, as a older-than-average college student, and now as a licensed counselor, have taught me that each person's journey is unique.  Personal life experiences affect us deeply, shaping the way we perceive and approach difficult times and often necessitating changes in course.

We all have within us the answers and means to make the big choices and changes that will help us peacefully take the next step in our personal journeys. Through carefully tailored one-on-one, couples or group counseling sessions, hope and healing is possible.
Whether your decision to seek a therapist's guidance coincides with a current, but temporary situation, something from the past that is holding you back, or it's time to integrate regular therapy sessions into an ongoing health plan, I hope you'll let me help.